Classic Ghostbusters figures, X-Files and Back to the Future Minimates, and Batman goodies of all sorts and tons more are on the slate for Summer 2016 thanks to Diamond Select Toys.
It's going to be a packed Summer if you're a collector of pretty much any sort, as DST has a load of stuff heading to stores for the hottest months of the calendar. X-Files, Back to the Future, The Muppets, Ghostbusters, Batman, and Civil War figures highlight the period – and you better believe there'll be Minimates galore as well.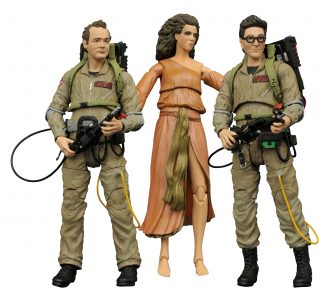 Scroll down for the full peek at what'll be hitting stores and online retailers this Summer.
X-Files 2016 Mini-Series Select Action Figures Asst.A Diamond Select Toys Release! The monsters are back, and Mulder and Scully are there to face them! With the new 6-episode event series ready to re-open The X-Files for the world, DST is launching their line of X-Files Select action figures, featuring Mulder and Scully in their new mini-series looks. Each 7-inch action figure features up to 16 points of articulation, and comes packaged with character-specific weapons and accessories, as well as diorama parts, including an office floor and wall for Mulder and a desk and chair for Scully. Each figure comes packaged in display-ready Select packaging, with side-panel artwork for easy shelf reference. Sculpted by Gentle Giant Studios! (Item #JAN162247,     SRP: $24.99/ea.)
http://diamondselecttoys.com/x-files-2016-mini-series-select-action-figures-asst
X-Files 2016 Mini-Series Vinimates Vinyl Figures
A Diamond Select Toys Release! Want to investigate the X-Files with some style? These stylized Vinimates PVC figures depict Mulder and Scully in their new looks from the 2016 mini-series, but captured in the geometric shapes of a Minimates mini-figure! Striking an action pose, with weapons at the ready, each 4" static figure has a ball-jointed neck, and comes packaged in a full-color window box.
Mulder  (Item # JAN162248, SRP: $9.99)
http://diamondselecttoys.com/x-files-vinimates-2016-mini-series-mulder-vinyl-figure
Scully (Item # JAN162249, SRP: $9.99)
http://diamondselecttoys.com/x-files-vinimates-2016-mini-series-scully-vinyl-figure
Muppets TV Up Late with Miss Piggy Ceramic Mug
A Diamond Select Toys Release! Tonight on Up Late with Miss Piggy, the show will welcome a very special guest star – you! With this ceramic mug featuring the Up Late logo, you'll feel just like a guest on Miss Piggy's late night talk show – or perhaps like the hostess herself! Justify your diva behavior with this mug telling people that you run the show, and it's your way or the highway! Packaged in a full-color window box. Hand-wash only. (Item # JAN162258, SRP: $15.99)
http://diamondselecttoys.com/muppets-tv-up-late-with-miss-piggy-ceramic-mug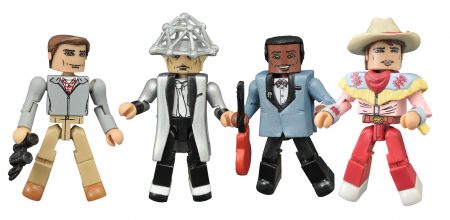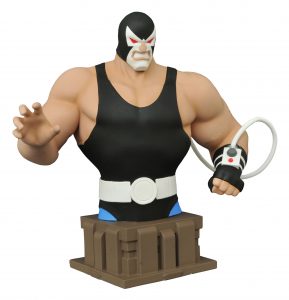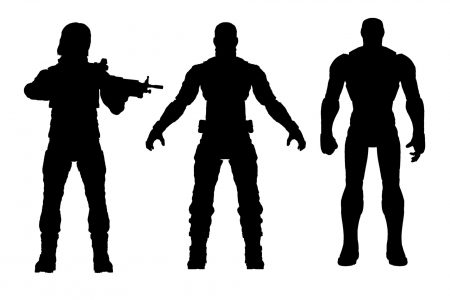 Marvel Minimates Series 66 Captain America Civil War Movie Asst.
A Diamond Select Toys Release! The Civil War has begun! The first assortment of Marvel Minimates based on the movie Captain America: Civil War features both sides of the oncoming superhero conflict! Four different two-packs include Captain America with Winter Soldier, Iron Man with Black Panther, the comic shop-exclusive War Machine with Navy Seal, and a rare, one-per-case variant two-pack with a Battle-Damaged War Machine and Navy Seal. Each Minimates mini-figure stands 2" tall with 14 points of articulation, and features fully interchangeable parts. Each two-pack comes packaged in a full-color window box. (Item # JAN162251, SRP: $9.99/two-pack)
http://diamondselecttoys.com/marvel-minimates-series-66-captain-america-civil-war-movie-asst-2
Marvel Select Civil War Movie Captain America Action Figure
A Diamond Select Toys Release! Whose side are you on? In Captain America: Civil War, the Sentinel of Liberty comes down on the opposite side of the law, pitting him against Tony Stark's Iron Man in a superhero battle for the ages! This 7-inch action figure of Cap features him in his newest uniform, as seen in Civil War, and features 16 points of articulation, as well as a detachable shield and an Avengers Base diorama section. Collect all three Civil War figures to build the full diorama! Packaged in display-ready Select figure packaging, with side-panel artwork for shelf reference. Sculpted by Gentle Giant Studios! (Item # JAN162253,SRP: $24.99)
http://diamondselecttoys.com/marvel-select-captain-america-civil-war-movie-action-figure 
Marvel Select Civil War Movie Iron Man Mark 45 Action Figure
A Diamond Select Toys Release! Whose side are you on? In Captain America: Civil War, Tony Stark's Iron Man takes his friendly rivalry with Cap to the next level, opposing his teammate in an all-out war for the safety of the world! This 7-inch action figure of Iron Man is based on his newest Mark 46 armor, as seen in Civil War, and features 16 points of articulation, as well as an Avengers Base diorama section. Collect all three Civil War figures to build the full diorama! Packaged in display-ready Select figure packaging, with side-panel artwork for shelf reference. Sculpted by Gentle Giant Studios! (Item # JAN162254, SRP: $24.99)
http://diamondselecttoys.com/marvel-select-civil-war-movie-iron-man-action-figure
Marvel Select Civil War Movie Winter Soldier Action Figure
A Diamond Select Toys Release! Whose side are you on? In Captain America: Civil War, Bucky Barnes, the Winter Soldier, joins his old friend Steve Rogers in opposition to Iron Man and other Avengers, leading to a superhero battle for the ages! This 7-inch action figure of the Winter Soldier features him in his newest look, as seen in Civil War, and features 16 points of articulation, as well as a rifle accessory and an Avengers Base diorama section. Collect all three Civil War figures to build the full diorama! Packaged in display-ready Select figure packaging, with side-panel artwork for shelf reference. Sculpted by Gentle Giant Studios! (Item # JAN162252, SRP: $24.99)
Find your nearest comic shop at comicshoplocator.com