Nab some sweet deals on Bethesda's best in this Holiday sale on GOG.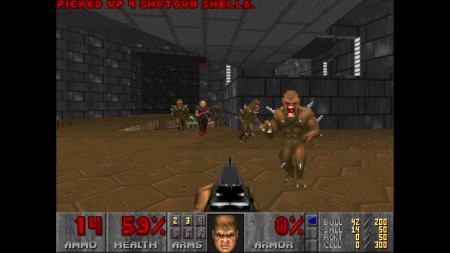 Bethesda has some of the greatest PC games of all time in their stable, there's little argument there honestly. I mean, if you can find fault with Doom and Fallout's historical significance in the realm of PC gaming then I think  you might be operating on another level of reality. Maybe one where awesome stuff is bad?
In any event, and metaphysical thought aside, we've got one great little sale to talk about here.
GOG is offering 75% off of Bethesda's entire catalog on the site from now until the 29th of this month. Yes, that includes all the Doom games, all the Fallout stuff, all the Wolfenstein and Quake stuff, and everything else that the online retailer 'stocks' from the publisher.
If you don't have some of these games, it's a deal that's more than worth your time, especially if you haven't played these classics in a while – or at all. Oh, and to make the pot even sweeter, any purchase of a Bethesda game (during the sale) will get you a free copy of The Elder Scrolls: Arena and The Elder Scrolls Chapter II: Daggerfall too. How can you beat that?