Well, if you're a Halo fan, Project TriForce's newest items are going to seriously threaten to empty out that wallet.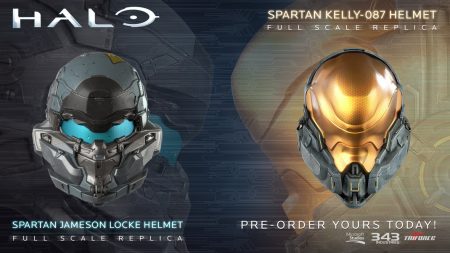 Oh my are these cool. Sure Halo has lots of 'replica' and life-size stuff that sees release, but these pretty much take the cake I think. And after seeing the unpainted prototypes at NYCC last month, I'm pretty impressed with the finished products.
Kind of cool that we get one Mjolnir armor helmet from each team featured in Halo 5 too, with Locke from Osiris and Kelly from Blue Team included in this initial wave. And I say 'initial wave' by the way, because there's no Chief helm in this set of offerings, and you know he's got to be on the way at some point.
Each non-wearable helmet weighs in at 15 lbs, is super-detailed and hand painted, and will be limited to 500 pieces globally. Both helmets are available for pre-order right now, and you can get 'em here. Keep scrolling for a little more on these, or hit that link and scope out a ton more shots of both Locke and Kelly's helms.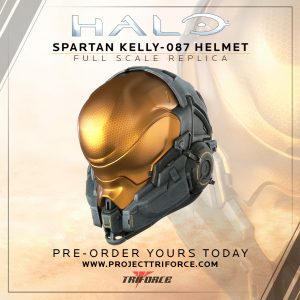 Spartan Kelly-087 is an elite Spartan-II super-soldier who played an integral role during the Covenant War and serves alongside the Master Chief as a member of Blue Team. Nicknamed "Rabbit" for her speed and agility, Kelly-087 has a particular talent for reconnaissance.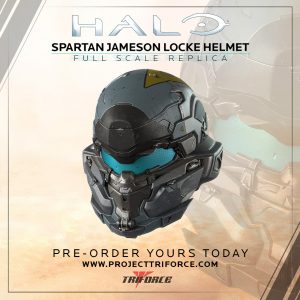 Spartan Jameson Locke currently serves as the leader of Fire Team Osiris. Intelligent and quick to solve complicated political and tactical situations, Locke is an expert in tracking, asset recovery, and elimination of high value targets.