Not just for the cheerier holiday that'll be hitting in about two months, Mannheim Steamroller has a brand new channel on Spotify that'll deliver the All Hallows goods.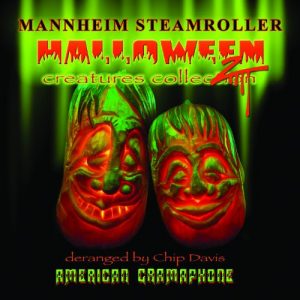 Setting the stage for a Halloween party? Then you're gonna want to check out what Spotify and the band Mannheim Steamroller have in store over on their official channel. Steamroller founder Chip Davis has created the channel out of the group's tribute to all things orange and black – Halloween 2.
The three CD set is now loaded up onto the streaming service and is crammed with tunes, sound effects, and even an instructional dance video (Creatures of the Night), that'll all serve to get you in the ghoulish groove. You'll find tracks of the original sort, like Trick or Treat and the aforementioned Creatures, and some of the best known songs that are associated with the macabre holiday like the X-Files theme, The Addams Family intro and even Dr. Who.
Ready to tune in and get the last week of the season off on the right severed foot? Click here.