Goldeneye on the N64 is a console FPS classic at this point, but back when Rare was making the game, they got some very interesting messages from Super Mario designer Shigeru Miyamoto.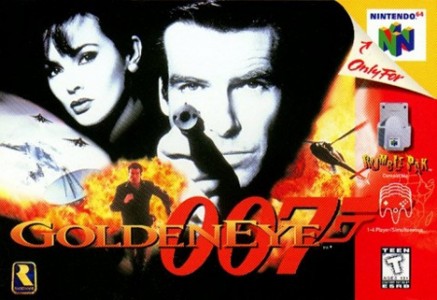 Speaking with The Guardian recently, Goldeneye co-designer Martin Hollis from Rare said that Miyamoto didn't want anyone to get 'killed' in the game. It's a statement that should leave you scratching your head if you're an FPS or Bond fan, but it's apparently true.
Hollis elaborates, saying that Rare received a pair of faxes (it was the 90s remember) from Miyamoto, both of which are kind of antithetical to first-person shooter design. For starters, Mario's dad suggested that up close killing was horrible, and that there should be less of that. While Hollis simply disregarded that thought, he then got an even stranger follow-up.
In that second fax, Miyamoto put it out there that he figured that all the bad guys should appear at the end of the game and simply be in the hospital. He also thought that Bond should shake hands with all of them too.
I'm sure you can imagine how well that went over, though it did result in the enemies being listed in a manner similar to movie credits at the close of the game's campaign. This was in an effort to get the point across to players that the killing in the game wasn't real. As if the pretty unrealistic graphics and, you know, it being a video game wasn't enough.
Miyamoto is pretty staunchly against realistic violence in games, so it should come as no surprise that he'd think something like the above, though it does surprise me that he'd actually consider that it would work in a game about James Bond. Both suggestions highlighted by Hollis in the interview apparent came pretty late in development too, so it's unclear whether either could have been realistically done at that point anyway.
It's also interesting to note that Hollis said that the team was offered Tomorrow Never Dies and passed on it. Interesting to think of what might have been if Goldeneye had received a proper sequel, instead of switching developers for what was a pretty lackluster title if I remember correctly.
Source: MCV