I'm pretty much sold on this one, anyone else?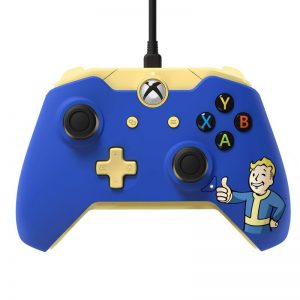 Is there a better way to play the upcoming Fallout 4 than with an officially-licensed Fallout controller that looks this good? Probably not.
This fully-functional Xbox One controller comes packed with all the usual features that you'd expect, including rumble, a headset jack (yep, it's the revamped pad), detachable 10′ USB cable, and compatibility with PC's as well as Microsoft's current console. All that and, of course, that great color scheme and a little Vault Boy stuck on there for good measure.
The Fallout 4 Xbox One/PC controller is available now for pre-order and ships on November 10th. You can get it on Bethesda's website here for $59.99 USD.