As was hinted at recently, the much-awaited 'fixed' version of Batman: Arkham Knight for the PC is finally on the way.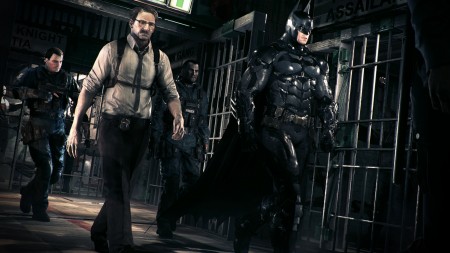 It's frustrating when a game's buggy, even more so when a game is as big as Arkham Knight and almost completely unplayable. This was the case for Rocksteady's latest, which hit the PC alongside consoles, only to be yanked from Steam (and other online retailers) after it was discovered that it was loaded with issues.
A few false-starts, several months, and one big patch later though, and we're pretty much ready for launch. With another set of updates en route, it sounds like (from what Warner Bros is saying) the game will go on sale once again at the end of this month.
So there you have it, if you've been waiting to play the last in the Arkham series of games and you're a PC gamer, then your long nightmare is finally done. Pretty much… we'll see.
Source: MCV