Not the greatest of signs for Sega, the company is offering voluntary retirement to 200 employees.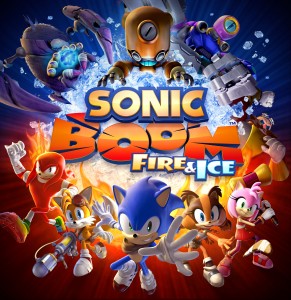 I don't think it'd come as a surprise to anyone if I said Sega was struggling as a company. The game-maker has, after all, run into something of a tough spot as of late. They haven't exactly shipped anything that set the world on fire in a while, and the last Sonic game was, for all intents and purposes, a bomb.
Personally, I didn't play it, though I have it sitting in the packaging on my shelf, just waiting for the right moment. I am a pretty big Sonic the Hedgehog fan, so I'm sure I'll pop it in the old Wii U at some point and see what all the negative-fuss was about.
And unfortunately, that 'negative-fuss' is rolling on for Sega, Sonic's creators. Today, website Develop has broken a story about how the company is planning on increasing profits, and it's not all that great. Though they won't be firing anyone, Sega will be offering 'voluntary retirement' to 200 staffers. The 'why' of this is even sadder, and paints a picture of a company that might be heading down a very dangerous road.
Basically, Sega will be taking a loss this year to the tune of a 57% loss in operating income, and setting these 200 people up for retirement will make up what they're expecting to get hit with, plus a little more. So even with paying out for retirement, which is taken care of with a fund that's already set aside, Sega might be making a small profit starting next calendar year, instead of taking a loss.
Honestly, it's a good plan, and one that they might have to enact, whether they like it or not. But I'm concerned about the ramifications and the fact that they have to start doing things like this at all. Sega was a one-time champ on the home gaming scene- right there with Nintendo as kings of the hill. To see them have to cut staff to remain in the black is distressing to say the least.
Where this goes I don't know, but if you're a Sega fan, these aren't exactly reassuring developments. Hopefully things get turned around for the company sometime very soon.
Source: Develop