Looks like Nintendo has locked owners of older 3DS hardware out of the 3D feature for the upcoming Hyrule Warriors Legends.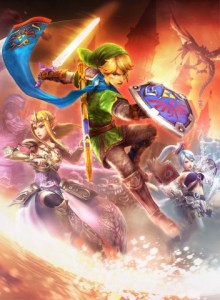 It seems that the processor of anything other than a New 3DS is just flat-out unable to handle the full-blown graphical splendor of Hyrule Warriors Legends. The Wii U game, which is being ported over to Nintendo's handheld hardware soon, apparently has too many enemies on screen at any given time to have the older hardware run the game and put out three-dimensional imagery.
As a result, the game is a bit capped on previous incarnations of the 3DS, and won't be able to be played with the 3D function of the console turned on. Even though the 3D isn't a factor for those for those still hanging onto the old 3DS hardware though, it's better than the alternative, which I assume would be not getting the game at all.
Source: Perfectly Nintendo