One of the biggest games on Nintendo's calendar for this Holiday Season is officially a game of 2016.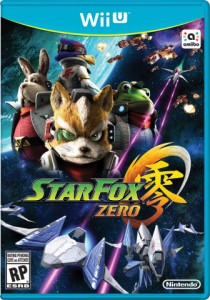 This one hurts, there's no sugar-coating that.
Releasing a statement via Facebook, famed game designer Shigeru Miyamoto said that the game needed more polish (pretty standard statement there), but then went on to say that "we now believe that we will need a little more time to work on areas such as the unprecedented discovery that we want players to experience in the game by using two screens, and further polishing the level designs and perfecting the tone of the cut scenes."
The 'cut scenes' comment is interesting as it denotes that there might be a decent amount of cinematic viewing to be done in the game, which is certainly not something that you'd expect from a first-party Nintendo title that doesn't have 'Zelda' in the name anywhere. What's even more interesting though, is that the control scheme was mentioned in specific.
Star Fox Zero uses both the GamePad and the TV, kind of like you're playing on the 3DS, and I had heard (though this is far from confirmed) that the controls were a little tough to get used to. Plainly, it's hard to juggle looking down at the GamePad while also paying attention to the action on the TV screen. That might be what needs "work" add Miyamoto put it.
As it stands now, the game was originally set to arrive in November, but will instead come some time in (hopefully) .the first quarter of 2016. So it's not a massive delay, but missing the biggest shopping season of the year isn't great by any means.
You can read the full statement at the link below.
Source: MCV