The newest controller from peripheral-maker Power A, the Fusion Pro looks to perfect Xbox One gaming, with a little added flashiness of course.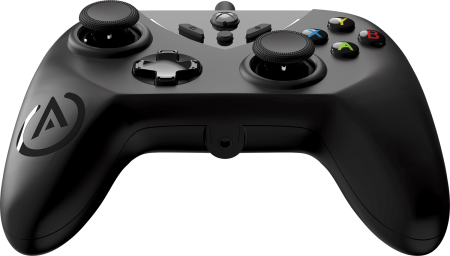 Officially licensed for the Xbox One, the Fusion Pro sports some nice bells and whistles and -most importantly- is built for sturdiness. I won't name any names here, but I've had some less than great experiences with third-party controllers in my long gaming life, and it's good to hear that Power A has taken some extra steps to make sure that this one isn't a letdown.
A four-stage testing 'regimen' is what this little beauty was put through, including a series of button-presses that got up to the one million mark. Yep, that's a lot of button presses alright. The pad also features "platter-style precision" analog sticks, four underside buttons that can be assigned as you like, rapid-fire capability, a 9.8ft braided USB cable, built-in audio jack, and a custom light-up feature with 256 different color variations.
The Fusion Pro for the Xbox One will ship out on October 26th and will cost you $79.99 USD.