With Mad Max Month in full swing now, some of us though it might be fun to take a stroll through the archives of what we think are some can't miss, best of the best, post-apocalyptic games of all time.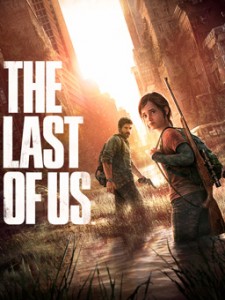 It might not be the cheeriest of topics, but the end of civilization has made for some awesome video games and movies over the years. Mad Max is the flavor of the month here on BG this September, but the theme doesn't begin or end with that specific property, as there've been tons of well crafted narratives (and some terrible ones) about the fall of everything that we hold dear.
There seems to be a never-ending interest from the fan community as well, as goes this topic, as the genre really never goes away completely. Whether you're talking about nuclear armageddon and the aftermath of that, the fallout from a comet strike, or just your old fashioned zombie apocalypse- the end of the world is a setting that doesn't seem to go out of style.
In recent times too, the subject has become as hot as ever, and made for fodder for some of the best stories in gaming, stuff that really grabs the emotions and doesn't let go. And with that, I'm talking about (of course) The Last of Us.
Sony and Naughty Dog's masterpiece for the PS3 and PS4 is one of our favorites here at BG. It's garnered tons of praise in reviews from both our Features Editor Jake C, who fell in love with it after not actually wanting to like it at all, and our PlayStation Editor Kiri. Kiri actually went one step further, saying about the game:
The plot is intense and so well researched it has you gripped from the get go, though the phenomenal graphics help of course. It is one of the most realistic scenarios I've seen as well, and that makes it all the better to play and enjoy over and over.
I'm almost ashamed to admit that I haven't played TLoU yet, though it's on my backlog list. I'll get to it… at some point. I do have to wonder though if that game is almost a bit too much of a downer for me. Don't get me wrong, I like serious stories (more than comical ones actually), but The Last of Us just seems so bleak.
Somewhat less bleak are the pics made by staff writer Lisa, who had three picks to add to our little list of post-civilization titles here. One of them we all should have seen coming a mile away, while the other two… well, see for yourself.
1) Borderlands: I love this cell-shaded world. The colors and art style are fantastic. I'm not for FPSs, but this series is one of my favorites. Borderlands 2 is the best, but The Presequel is not too far behind. I also love Tales from the Borderlands . The world is rich, the characters unique, and the art style matches the tone and game brilliantly. Definitely my favorite post-apocalyptic games

2) Fallout 3: This was a toughie to place 2nd. It was a close race and Fallout 4 may change this ranking. This game is amazing. Totally playable years after its release, Fallout 3 stands the test of video game evolution. Not to mention the impending release of Fallout 4 THIS YEAR! The story and graphics are amazing, but the real gem is the VATS system. VATS is a literal game changer. I loved playing Fallout 3 and look forward to Fallout 4 this Fall. Honestly, it's pretty much a tie between Borderlands and Fallout.

Honorable mention) Splatoon: I saw this online just the other day and it keeps making me giggle. It's an honorable mention, but I love the idea of Nintendo's squid post apocalyptic world.
I don't really know if she's kidding with Splatoon or not, but I like it. As for Borderlands, while it's not technically an 'end of the world' scenario, it is very much in keeping with all the main themes of that trope. It just kind of fits- and it's like halfway to Mad Max too, so that counts for something as well.
And then there's Fallout 3. One of the most celebrated titles of last-gen, and best-loved games of all time is very much welcome in this feature, or really any talk about a post-apocalyptic game from any age. I don't know what more there is to day about the game than what's been said already (and by Lisa above), so I'll just leave it at that.
As for my personal picks, well they go little something like this:
4.) Wasteland – Not the prettiest of titles, but this bad boy started the genre off in many ways. It's also Fallout's forebear, so without this one…
3.) Doom II: Hell on Earth – A classic of the FPS genre, and while a relatively mindless shooter, was a game that's very much fitting of the title 'apocalyptic'.
2.) Rage – Not all that well received, Rage was a favorite of mine as it starred a world that ended in a very realistic way – an astroid strike. It also had a pretty gritty and realistic view of the aftermath… well, aside from the giant mutants.
1.) Fallout 3 – Yep, I said it. I know it's probably an obvious choice, especially with someone else who contributed to this feature naming it, but it's a classic. The game defined post-apocalyptic in the gaming realm and is still played by some today, years after its release. In fact, the only thing that'll probably get people to stop playing it is the upcoming launch of Fallout 4. At least, it probably will.
Bear in mind, that while you're looking at my picks above, I haven't played Mad Max as of yet. I'm a pretty big Max fan myself, so I imagine that if the game's halfway decent (which Jake who's reviewing has said it is) I'd probably put it on there somewhere.
As for now though, that's about that. So what did you think of our choices for the beat post-apocalyptic games of all time? Do you have a favorite that spilled by us? Maybe one that doesn't fit exactly, but kind of does like Borderlands?
Let us know what it is in the comments below, we'd love to hear what it might be!