Hitting the digital domain a little ahead of the physical, disc-based release, the latest Avengers film is ready to come home.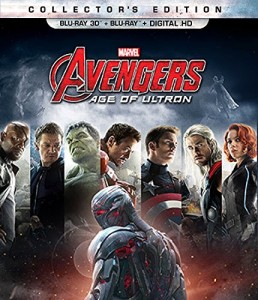 Well it might have hit recently that Disney considers Age of Ultron to be a 'flop' at the box office (I guess over a billion globally isn't good enough), it's still a movie that had Marvel fans lining up to see multiple times and led that box office for some time. And it's available right now to watch at home… or wherever really.
Thanks to the movie hitting Disney Movies Anywhere, you can play it on anything that supports the platform, like iTunes, Google Play, and VUDU devices. And that pretty much means you can get a little Ultron going just about anywhere you like.
Marvel's Avengers: Age of Ultron is available now digitally, and will hit physical formats next month.