It might not be Turok Tuesday (remember that?!), but the original Turok: Dinosaur Hunter and its sequel are on the way to the PC, and in enhanced form.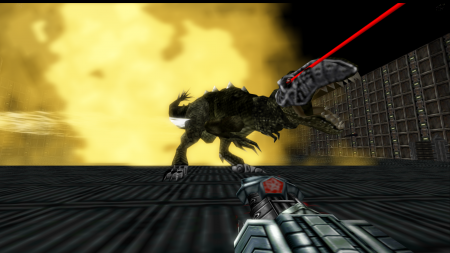 From developer Night Dive Studios, the first two entries (read: the best two) in the Turok series of dino-fighting FPS' have been torn from pre-history (the late 90s) and are almost ready to bite down on a new generation of gamers.
The new versions of both titles will come complete with enhanced graphics and what Night Dive is somewhat mysteriously saying will be "other improvements". No further info as to what that might mean, though they could just spiff up the looks, release Turok as is, and have a great little game on their hands.
We'll have more on these as it's released, as it stands now, you can expect to see Turok: Dinosaur Hunter and Turok 2: Seeds of Evil land on Steam, GOG.com, GamersGate, Greenman Gaming, The Humble Store, and the Night Dive Studios Store some time soon.