If a tweet sent off by Xbox boss Phil Spencer is any indication, backwards compatibility for the original Xbox' games might be in the Xbox One's future.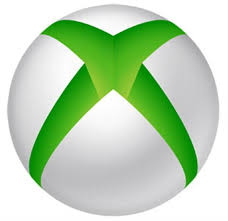 Certainly a big hit already, even before the feature really launches, is the backwards compatibility feature that Phil Spencer announced at this past e3 in June. Under the plan, Xbox 360 games will slowly start to get emulation on the Xbox One, allowing those who still have their old games the chance to play them on their new hardware.
We've already seen this in action with games like Rare Replay, which adapts some 360 games like Kameo and Perfect Dark Zero for play on the One, and in the upcoming Gears of War Ultimate Edition, which will give Xbox One access to all the previous 360 Gears titles via download (at a future date). Now though, it looks like the back-compat feature might start stretching back a little further. Like, say, all the way to the year 2001.
Original Xbox games are on the menu for the team at Microsoft in some way or form apparently, and just might make the transition for play on the One. In a tweet sent out in response to a gamer who asked about the possibility, Phil Spencer responded that he didn't think the idea was a silly one at all, and that he's been doing a little hounding of the team working on backwards-compatibility as to that specific end.
While that's not a definite 'yes' at all, it's also quite encouraging to know that backwards-compatibility with the original Xbox is very much on the mind of Spencer. With the brass thinking about it, and fans asking for it, it just might be something to look for in the not too distant future.
Stay tuned.
Source: MCV