Making the jump from the Xbox to the PlayStation in terms of being first to get the downloadable content for this season's Call of Duty title, the beta for Black Ops III comes to the PSN.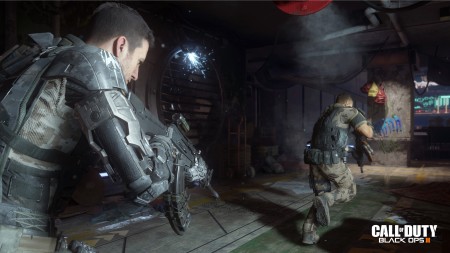 Opening up last Friday (the 21st), the Call of Duty: Black Ops III multiplayer beta is now officially open. PS4 gamers can head to the PSN and download their copy to start 2015's CoD insanity well before the game releases this November. Of course, this is the beta, so keep in mind that not everything that you see is fully representative of the finished product that'll be arriving for the Holidays.
Also worth noting is that it appears that anyone can get a copy of the 'game' as of now, not just those that pre-ordered. I was under the impression that the exclusivity period would heave been a little longer, but it ooks like that's not the case. The pre-order only period actually started on the 19th of this month, and closed on the 21st, so it's ready for all comers now.
As for the Xbox and PC, there's no word on a beta for either, though we do know that the Xbox One and the PC will be getting the retail release right along side the PS4 edition when all of the above lands on retail shelves on November 6th.