Well, there goes another one. Mighty No.9 is now officially a part of 2016's gaming slate.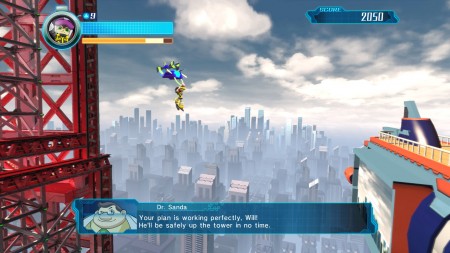 Rumors had been a-rumbling for a while now, and some retailers had even post-dated the release ahead of an announcement, but now it's official from developer Comcept that there's no Mighty No.9 platforming coming up for 2015. Not that this leaves you with nothing to play this Holiday season, lord knows there's still piles and piles of games on the way, but it's something of a bummer nonetheless that the spiritual successor for Mega Man isn't coming to consoles till next year.
Apparently, the delay comes as a result of the game's online suite of features being pretty freaking buggy. Imagine that. Of course, that brings up the question as to whether or not Mighty No.9 even needs online stuff to begin with. Not that that's something that would get weeded out of the final game, as everything seems pretty well set in stone for things. I just personally don't see much need for online anything since, you know, the game series that it's modeled after certainly never had any.
In any event, there's no new release date yet for Mighty No.9, but you'll her playing it at some point in 2016. Maybe.
Source: MCV