Looking pretty darn awesome is Quantum Break, Remedy's exclusive action title for Xbox One.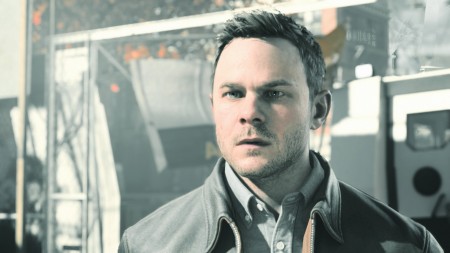 Starring Shawn Ashmore (of X-Men movie fame as Iceman), Quantum Break is the latest from developer Remedy. The action title features the (rarely seen in games) element of time manipulation as its hook, though it looks like there's anything but a simplistic story at hand for this one, as we got a better look at the narrative being the game at Gamescom this morning. In fact, it won't be a story that's confined within the game itself.
With an all-star cast (Littlefinger!), Quantum Break will have a full-on, live action presentation to go along with the game, and it outlines experiments with time travel. Unsurprisingly, these are experiments that had somewhat… disastrous results. In fact, it looks like it's salvaging the fabric of time itself that you'll have as one of your main missions in the game. So, no pressure then.
Looking beyond promising (then again, it's Remedy we're talking about here, so what did you expect?) Quantum Break is set to hit exclusively for the Xbox One.