It's a very good month for Xbox 360 gamers looking for some free gaming action, and a decent enough one for One fans too.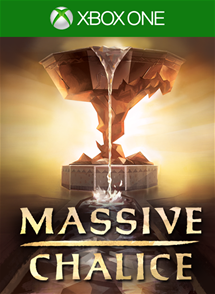 So, not to be missed, are both the updated reboot of Thief and Just Cause 2. Both of these games are pretty awesome, with Just Cause being kind of a can't miss if you like open-world play. The game is like an adrenaline shot to the genre on the whole and about to get another sequel, so if you haven't dived head first into Eidos' world of grappling hooks and ridiculous stunts, then now's the time. Especially because it's free.
As for Thief, that's a little bit more divisive, if only a tad. I don't think that there are too many people out there who would argue against picking it up for free though.
As for the Xbox One's free Games for the upcoming month, well, they're a little more uninteresting than the 360's. Massive Chalice is a game that I know almost nothing about, but actually looks kind of neat. A tactical strategy title with an animated look from developer Double Fine, it might be the best bet for you in June. And I say that because the other free game is PoolNation FX, which is offered once again. Do people actually buy and play video game pool? I guess they do, seeing as these games keep on coming out, but they certainly holds no interest for me.
Anyway, personal preferences aside, there are your Games with Gold freebies for the month. PoolNation FX and Massive Chalice are both available right now and will be throughout the next 30 days. Over on the 360, you'll be able to grab Just Cause 2 today through the 15th, and then Thief on the 16th, running through the 30th.
Source: Major Nelson