There certainly doesn't seem to be a heck of a lot of love between film director Guillermo del Toro and Konami right now.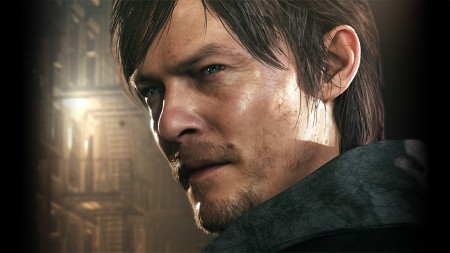 The story thus far on the cancellation of Silent Hills and removal of PT from the PSN is a somewhat winding one. To start things off, the publisher had contracted famed Metal Gear director Hideo Kojima and del Toro to create a new Silent Hill experience. This game (called Silent Hills) was to be a sort of reboot of the horror series, bringing in some big talent with The Walking Dead's Norman Reedus to star as who would have been presumably the main playable character.
Things turned ugly though, when Konami and Kojima had a massive falling out. This resulted in the removal of all 'Kojima' branding from the Metal Gear franchise on the whole, and the cancellation of Silent Hills. Going one step further, the company even removed the free PT demo from the PSN and made it so that no one could re-download the 'game' even if they had it in their library, which is a rare move.
So all this has obviously left a bad taste in the mouth of one Guillermo del Toro, who's pretty much done with the dream of making a game to add to his already impressive film resume. He said a bit about the canned project recently, telling IGN that he and Kojima had wanted to make something truly cutting edge and create "terror in the house" with a game that was "very, very atmosphere-drenched" and filled with new ideas about the genre in general. Really makes you feel better about that cancellation, doesn't it?
He then went on to say that pretty much everyone involved was "super happy" with the project, from himself and Kojima on down to Reedus. Del Toro also said that he considers the move to cancel the game and remove even the fan favorite demo a "scorched Earth  approach", before adding that there's a petition to get the game up and running again floating around the net. He'd actually be interested in signing it as well, in the hopes that adding his signature would get someone to take note and allow them to restart things. Even with that though, I have to imagine that a petition would have little to no effect on Konami.
Especially now, as the game-maker has basically stated that their days of making console games are falling away, and that they're heading towards a mobile-centric future.
Source: MCV