A dark day for game fans who love the classic franchises of Konami as it seems like the publisher is heading towards something of a split with console gaming.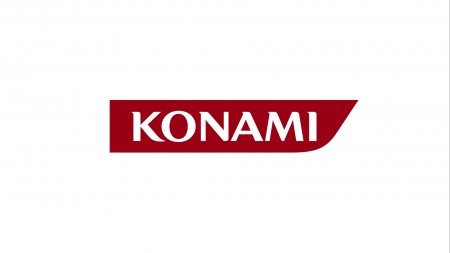 First we heard that Sega is semi-leaving the core gaming community in the dust, and now it looks as though Konami is following suit. In the wake of the massive fallout with director Hideo Kojima that saw the cancellation of Silent Hills and his name removed from his Metal Gear projects both past and future, Konami has announced that they will be aggressively pursuing… mobile games.
In an interview with Nikkei, new company CEO Hideki Hayakawa went on to say that (according to translations) "our (Konami's) main platform will be mobiles". Now, take a second to let that wash over you and sink in, because it certainly seems like he isn't kidding.
Hayakawa explained that his company sees the mobile space as one that's "the future" of where "gaming lies", and that "mobiles will take on the new role of linking the general public to the gaming world." While I can't say I really agree with him in limiting Konami to the mobile space, he does have a point that mobile gaming in general has really taken off with all kinds of folks, not just 'gamers'.
Still though, here's where it gets really, really frightening- he got into some free-to-play talk. Citing Konami's Power Pro and Winning Eleven games, which offer pay as you go content, Hayakawa explained that he believes that games should start selling "features" as well.
'Features' is a pretty general term, wouldn't you agree? And that's kind of where my trepidation comes in as free-to-play titles have been selling all kinds of stuff for years now, so there isn't too much that could really shock most gamers. But saying 'features' could mean charging for extra lives, powerups that might be otherwise commonplace, or even charging separately for single and multiplayer modes. Although this is all conjecture, all of the above would be, if it came to pass, not so great. And that's especially true as Hayakawa also said that the company would be pushing its big time franchises into mobile as well. If we're talking about the only releases in the series being mobile ones, then I really don't want to see Metal Gear get f2p'd. Really.
He didn't put the nail in the coffin of Konami's console business completely though, even with all that talk. Hayakawa actually said that they "hope" what already exists will continue to do well, oddly dubbing series' like Metal Gear and Winning Eleven "overseas games".
If you're a fan of Konami's though, and love their iconic franchises, then you have to be a little put off by what the company's big boss has gotten across here. It really sounds like they're no longer enamored by the console (and PC for that matter) gaming business. If that's true, and they continue to shift away from core gaming on the whole, then it would be a sad moment indeed for some of the very best franchises in gaming.
Source: MCV