Another version of Bethesda's excellent first-person action title might be in the works.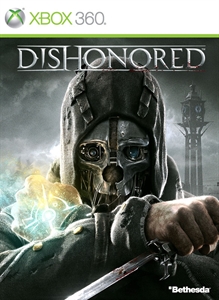 So no, this isn't the sequel that so many have been hoping for, though that might be on the way too if this rumor is true and Bethesda hasn't forgotten about the game all together. And right now, it's kind of looking like it might be true, so if you skipped out on one of the best games of last-gen, take note.
Website VG247 is reporting that a Brazilian classification website had a listing for a 'Dishonored: Definitive Edition' posted up, along with the release date of '2015'. …and that's it. Nothing else was listed on the site, though just the one little line of text should be more than enough to get the rumor mill churning and fans talking. The game definitely could use a run through the current generation of systems. It wasn't bad looking by any means, if I remember correctly, but I can only imagine the improvements that could be made to its dreary world using the power of the PS4 and Xbox One.
Stay tuned, we'll have more for you as it develops.
Source: MCV