Fans have been having a devil of a time locating their favorite Nintendo character in Amiibo form pretty much since the line launched last year, but with huge numbers of shipped figures, you have to wonder what's really going on.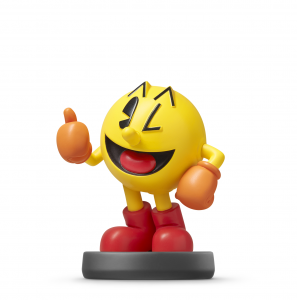 Here's the tale of the tape- Nintendo claims to have shipped in the neighborhood of 10.5 million Amiibo toys globally. A staggering two-thirds of which they say have shipped out to the US. And yet, even with those numbers, there's a shortage of the figures that fans really want, which are the more niche characters.
I can attest to seeing plenty of the plasticized heroes and villains out there in the wild. Having just visited Toys R Us in Times Square, I can tell you that there are tons and tons of them hanging on the pegs. Thing is, the figures that are in stock pretty much everywhere are, as toy-collectors would call them, peg warmers.
And if you're not too famiiar with that term, it basically means that they're figures that are so widely dispersed that fans who want them have them already, and the rest aren't interested. So there they sit. Warming the pegs.
All those Mario, Luigi, Bowser, Donkey Kong, and (apparently) Sonic the Hedgehog Amiibo that you see dangling there? Those are very much counted in those above numbers too, making it look like stock is plentiful, when it really isn't.
I myself have been hunting for Little Mac and Pit for a while, and really wanted a Pac Man. While you might say that Pac Man was just released, and there's still plenty of chances to find him somewhere, I have to relate to you that I was told by a GameStop employee this past week that they're pretty much sold out already, and they're not expecting more.
That little piece of news came hot on the heels of Nintendo's latest apology to fans over the shortages of desired characters, so I'm not overly hopeful at the moment, or loaded up with belief in what the company is saying when they promise to do better on shipments. I also can't really believe that they didn't see the Amiibo line gaining so tremendously in popularity, as they claim.
Skylanders and Disney Infinity are already huge hits with both game fans and some toy collectors, adding Nintendo characters to that market seems like an impossible to fail idea, and one whose appeal would bust through that toy/game barrier. And it certainly has from what we've been seeing. Even though it might seem here like I'm ragging on Nintendo, the bottom line is that Amiibo are hot commodities.
They're awesome little figurines and people love 'em, me included. I just wish there were more of the ones that I actually want out there in stores for me to buy.