Now I know I can't be the only one, that pre-ordered Final Fantasy type-O just for the free demo of FFXV?? But I was defiantly not disappointed. As soon as you see that loading screen, you just know your on to something special, stunning starry night sky, and ambient music, Square Enix have not let us down one bit.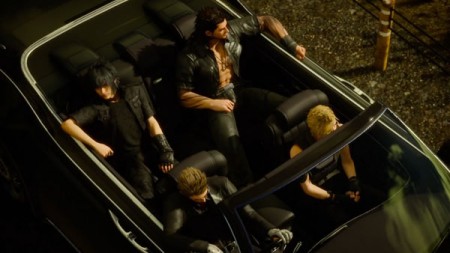 You begin your short journey on what seems to be a road trip with the boys, your car has broken down and you need to find the money to pay for repairs. Based upon the same Fabula Nova Crystallis mythology we saw in FF13 series and of course Type-O, Noctis is our protagonist, in a world at war over the last remaining crystal, which of course holds a great power. Exciting stuff? yes, but it does kind of sound like your average Final Fantasy game, right? Wrong!!!
The graphics are not the only thing that make this demo outstanding, the characters are all individuals that you genuinely care about, through the demo you see the qualities that make these companions the perfect people to take on a Behemoth hunt, the random robot solider people who taser you draw you in to not just wanting but, needing, to know the story behind them, and why they want to take you out. The new flawless battle system, individually assigned weapons, and special attacks. The map has also had a re-vamp, and if the final game map is anything like this one, I will be a very happy gamer, so clear, an easy to follow an mark where you need to go. A yellow arrow appears hovering, in a Assassins Creed style way point in the distance, which is a new and very helpful addition that I think make he gaming experiance that little bit easier.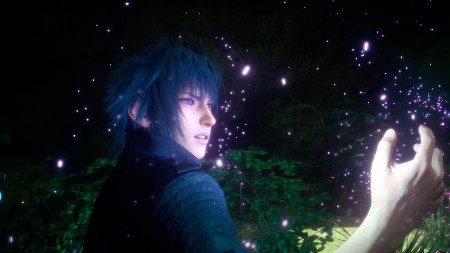 Set in a almost modern present day world, rather than the olde worlde or ultra futuristic settings in the past, I feel it makes the demo, an ultimately the game all that more relatable, and not too out there. The fact that when you do complete this demo and see the uber cool and totally bad ass car they drive away in, just shows how these guys are smooth operators. Noctis is joined by Gladiolus, Prompto, and Ignis. Each brings their own personalty and skills to the table, and even during battles you here little digs and jokes and sometimes conversations between the four.
Did I mention the summons?? We have summons people!! In the demo you get to use Ramuh, but we have been guaranteed others will appear in the final game. How amazing is Ramuh though? It is tricky to find him, but well worth the wondering around and searching, the light show he puts on is astounding, not to mention the damage he can do to any pesky creature to get in your way.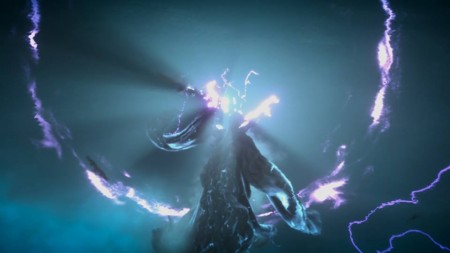 All in all, it does what it says on the tin, you get a taster of the final game, and you get to check out the new features. I gave the demo a really high score, why you ask? Because it has totally got me pumped to play the game itself, and fully lived up to my expectations, I was genuinely gutted I had completed it, I was having way too much fun.
Final Thoughts.
If you love Final Fantasy, this game will be for you, if you love RPG's, this game will be for you, If you love playing a gripping and exciting game, with astounding graphics and awesome gameplay/storyline, then you need to be getting Final Fantasy XV in your life. I can't big it up enough, best game I have played for a long time, and this was just the demo.