Well, you had to know this was coming, but it's still kind of shocking all the same that Kojima Productions' name and logo has been pulled from Silent Hills' website.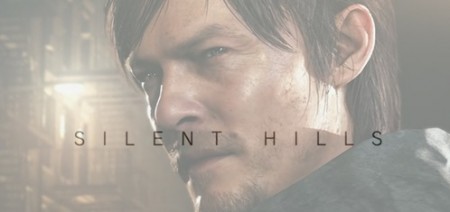 Starring The Walking Dead's Norman Reedus (apparently anyway), Silent Hills was unveiled in 2014 as a joint effort from game director Hideo Kojima and film director Guillermo del Torro. The game held tremendous promise as a franchise reinvigorator and spawned the interactive demo PT, which launched exclusively on the PS4 and scared the pants off of gamers.
Now though, in the wake of the very public Kojima/Konami split, there's some question as to what's happening with the game. Whatever does take place though, we know this- it'll be happening without Kojima's influence or the help of his production house.
Saying that "Konami has switched from a studio-based to a headquarters-based organization, so [Kojima Productions] wouldn't be listed as a studio anymore," the longtime game publishing company has yanked any and all mention of Kojima or Kojima Productions from the website for Silent Hills, which itself is still active for now. It remains to be seen if it'll stay that way however.
Konami declined to comment one way or the other about the game to GameSpot, which isn't a great sign. Although Kojima's name has also been removed from Metal Gear Solid V: The Phantom Pain materials, and that game is still very much going to see release, it might not be the same for Silent Hills. This was a brainchild of del Toro and Kojima directly after all, and presumably not nearly as far along as something like MGSV, so I've got to believe that there's a strong chance the game just gets shelved. An event that could be followed up by a new Silent Hill project being worked on by a new development house.
Right now though, all this is speculation. Konami hasn't said anything and it doesn't look like they're planning to comment anytime soon. That said, I think it's safe to say that if we don't hear something by E3 this June, this one's a dead duck.
Source: GameSpot