Mega Blocks continues to impress with some excellent licenses including Halo, Assassin's Creed, Call of Duty, and Terminator.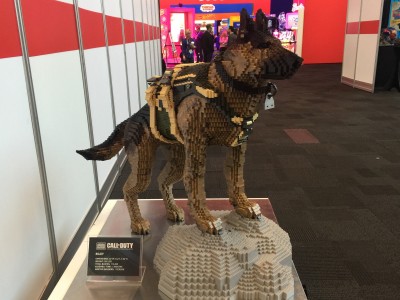 Mattel's Mega Blocks line has been on an IP licensing spree and has made quite a name for itself in the last few years. Lines like Halo made the Mega Block name something that fans could actually get behind, and set it aside from other building block lines that might be a little better known globally.
Following up with Halo, Assassin's Creed and Call of Duty also impressed with the scope of some of the sets that have seen release as of late. Some of with CoD ones are really extra-cool like the zombies sets and that awesome satellite kit from Ghosts. This year's big addition (so far) is pretty clearly Terminator Genesys.
The latest film in the Terminator franchise reboots the series with a film that effectively erases T1 through T3 (and possibly Salvation too) and starts over with Kyle Reese, Sarah Connor, and a heroic Terminator nicknamed Pops (played by Arnold Schwarzenegger).Mega Blocks is set to capitalize on it with a number of sets that'll feature all the characters from the movie as well as a bevy of machines, including those iconic endoskeletons. The time-displacement chamber looks pretty neat in particular.
More than just Terminator though, there are plenty of new sets coming up for all of the brands I mentioned above, including that amazing Scarab from Halo that's available right now. Have a peek through the gallery below and see some of what's on tap for 2015.