PlayStation Now subscribers can look forward to five new games in the Now library. For the uninitiated, PlayStation Now is a subscription based game streaming service available on PS4. Subscribers can choose between two plans: $19.99 per month or $44.99 per month. Currently, the library boasts over 150 games and Sony keeps adding more. Here are the five games entering the collection.
inFAMOUS Second Son was a hit on PS4 and now you can experience Cole MacGrath's journey in this world. This is the must play of the five additions, especially if you missed this game the first time around.
Twisted Metal
Sweet Tooth is back and ready for more carnage. Relive the chaotic, destructive world of Twisted Metal.
R-Type Dimensions
Old school gamers can look forwarded to R-Type Dimensions. A package of R-Type 1 and 2, R-Type Dimensions also has a feature that allows players to switch between old school and newly revamped graphics
Alone in the Dark: Inferno
Imagine waking up in a nightmare in hell. Welcome to Alone in the Dark: Inferno. You have to save the city while trying to piece together your past. Good luck.
Operation Flashpoint: Red River
4 player co-op geopolitical shooter. That description alone should be enough to check this game out. Play with friends or solo with a squad of AI.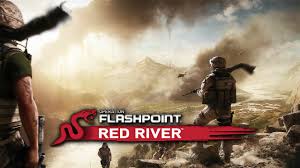 These five games are solid additions to the PlayStation Now library. If you haven't checked it out, you're entitled to a 7 day free trial.
Please follow me on twitter for all your PlayStation and gaming news: @lmrome3