Sure you've got wait longer than any other platform-owner did to get your hands on Grand Theft Auto V PC gamers, but it's sure looking pretty as a result.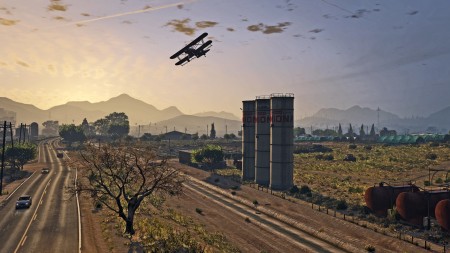 By now you undoubtably know that Grand Theft Auto V for the PC has been delayed yet again. As you can see form these screens though, there appears to be a very good reason for the date-slip, because they look incredibly good.
Rockstar Games has said that this upcoming edition of the 2013 game will be the best looking out of all of them (including the current-gen console versions) and it definitely looks like that'll be the case. And even though the company is leaving fans hanging for a bit longer, they're making things a little easier to take thanks to the in-game cash they'll be bestowing on gamers.
All you need do is Pre-order the game "digitally at the R* Warehouse and select digital partners by March 31st" and you'll be getting an extra $300k in digital funds. And that's on top of the already existing $1.2 million that you got for pre-ordering in the first place. A cool $1.5 mil should get you off to a good start in your in-game crime spree.
Grand Theft Auto V finally drops onto the PC on April 14th.