The PC hit Silence is getting a massive sequel and Daedalic Entertainment is revealing the newest hero in Silence – Whispered Worlds 2.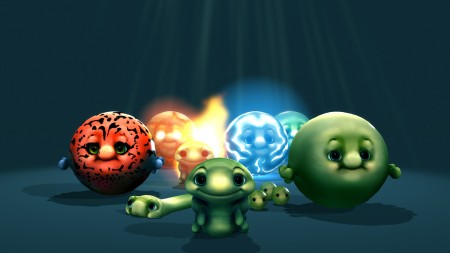 The world of Silence is one of magic and fantasy. The story is about two children who must make their way through the war torn lands of Silence. Their home was obliterated and Noah and Renie retreated to an air bunker. Little did they this bunker had a secret doorway to the magical land of Silence. Noah and Renie left one ravaged world only to find a new world in turmoil.
Noah and Renie find themselves fighting a new threat, the Dark Creatures. Alongside the remaining survivors, Noah and Renie must find a way to stop the Dark Creatures and save the dream realm of Silence. They won't be alone though as a small companion will help them along their journey.
Joining the brother and sister duo of Noah and Renie is Spot. Spot is a caterpillar who will help Noah and Renie make their way through the fantasy world of Silence. Spot can be used in a variety of ways to help solve puzzles as well as traverse the levels.
Spot is a special caterpillar and can change his density as well as his size and/or shape. Spot can become a giant balloon and float the kids to higher ledges. Spot can also catch fire and help illuminate dark rooms or set things on fire. These two tricks are just a small sample of all the tricks Spot can perform. Silence – The Whispered World 2 is set for release later this year.