The newest title in Dungeons and Dragons, Neverwinter, is making its way to the Xbox One on March 31.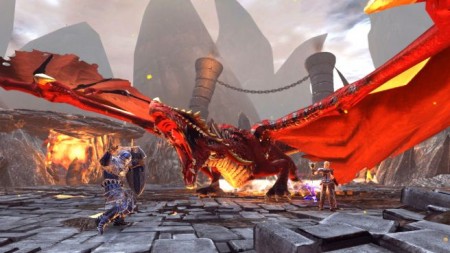 This MMO from Cryptic Studios is a free-to-play title and will be available to anyone with an Xbox Live Gold account. Neverwinter will include all content from the base game as well as all current playable classes including the Scourge Warlock and the Tyranny of Dragons additions.
These two expansions join an already robust world in Neverwinter. Join the fight and team up with friends to explore the dungeons around the land of Neverwinter. Play solo and fight the hordes of creatures in the Forgotten Realms. This MMO from Cryptic Studios and Perfect World Entertainment Inc. is available now for PC.
Neverwinter is the place to get that D&D experience. Do battle against the creatures as a hearty Guardian Fighter or a Trickster Rogue. Fight dragons as a dragonborne or Get ready to step into the realm of Neverwinter and experience the magic of Dungeons and Dragons. Fight dragons as a cleric or a sword-wielding barbarian. The mystical world of Neverwinter is enormous and will test even the most skilled fighters. Get ready to explore on March 31.