From Defiant Development, Hand of Fate, is now available for download on PC, PS4 and Xbox One.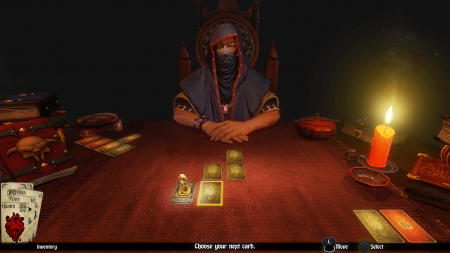 The Kickstarted-funded indie title is a mix of rogue-like features meshed together with elements of a board game and a collectible card game. In Hand of Fate, players will build up a deck of cards to do battle against another card dealer who has deadly plans for the gamer. The game takes place in a cabin set on the edge of the world. The first task set for players is to create and build out a deck of cards. These cards will include equipment, enemies, encounters, loot and plenty of other surprises.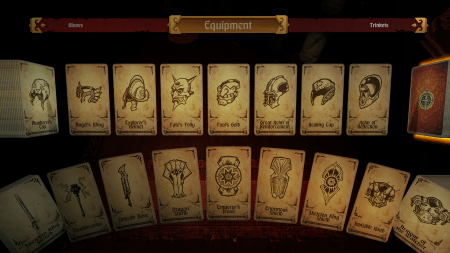 These other surprises include cards that require the player to do battle. This is when Hand of Fate turns into a third-person view and the battle turns into an action-adventure combat system. The game features a beautifully detailed fantasy world filled with tons of magic and mythical creatures to explore. Make sure to collect all 465 cards as they will aid the player in their journey.
"Hand of Fate builds upon the lessons we learned developing other popular games and pushes the envelope by applying table top and collectible card game elements," says Morgan Jaffit, director, Defiant Development.
"We combined a captivating fantasy environment with furious-fast paced combat and engrossing story-telling to create an experience that will keep gamers busy for months to come," Jaffit said.
Hand of Fate is available now for the PC, Playstation 4 and Xbox One for $19.99.