The new "Orientation Trailer" for Shiftlings was released and includes some interesting gameplay.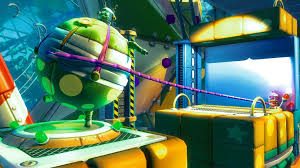 This new title was developed by Rock Pocket Games and published by Sierra. Rock Pocket has developed an interesting new 2D puzzle platformer and it is out of this world. Shiftlings is game about an intergalactic reality show where the contestants must make their way through a deadly obstacle course.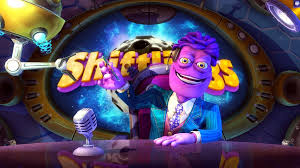 In Shiftlings, gamers will take control of two alien custodians with limited resources and will have to work together to find a way through the dangerous gauntlet. Relying solely on their space suits and a single air hose, the cosmic custodians are in for zany adventures.
Players will have to solve puzzles by inflating and deflating the custodians' space suits. This wacky duo will have to work together and navigate the levels by changing the weight and size of the pressurized space suits. Look out for electric platforms and stay away from the clutches of murderous robots. Run, jump and float across 50 different levels set in five different planets. Shiftlings is set for release in spring 2015 and will be available for Xbox One, Playstation 4 and PC.
Rock Pocket Games is an independent studio from Norway. After making several mobile games, Rock Pocket Games has decided to take their development into the console and PC world. Sierra has spent years publishing indie games as well as big budget games.