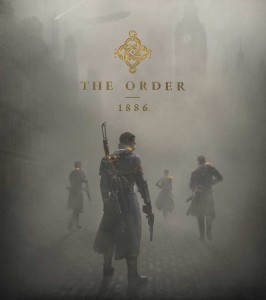 As if we needed another reason to be excited for The Order: 1886, Andrea Pessino, co-founder and Chief Technical Officer at Ready at Dawn, gives PlayStation a behind-the-scenes look at the creation of this intriguing game.
The Order: 1886 places you in an alternative Victorian England, where The Order must protect society from half-human mutants. The Industrial Revolution brought new technologically advanced weapons, but also social strife. Playing as Sir Galahad, players battle monsters and social rebellion in the hopes to restore peace.
Pessino and Ready at Dawn knew that Sony wanted to push the boundaries with the PS4 and wanted a game that was equally exciting. "We set on creating everything from scratch," Pessino says, "with the goal of realizing the unrestrained vision of our artists by innovating in the areas of image fidelity, shading, illumination, volumetric effects and simulation techniques." It is clear that this game represents more than just another project to this studio as they look forward to creating more and pushing boundaries. The video below takes you behind the scenes and into the studio that created the dynamic world of The Order: 1886.
The Order: 1886 is a PlayStation exclusive and will be released February 20th.
As always, please follow me on Twitter for more news and coverage: @lmrome3