Customize warriors in the newest addition to Dynasty Warriors 8 Empires, Edit Mode.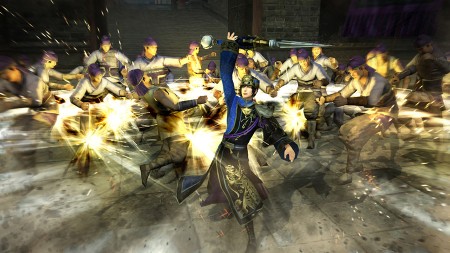 The new Edit Mode makes it so players can customize their warriors for the upcoming title, Dynasty Warriors 8 Empires. The customization doesn't stop at the warriors. There are plenty of options for allied soldiers, warhorses and banners as well. KOEI TEMCO Europe, the developers of Dynasty Warriors 8 Empires, is making sure each battle is unique. Alongside with the new Edit Mode comes the Custom Scenario Mode.
Change the course of history with the new Custom Scenario Mode. Assign different rulers and officers to different kingdoms as well as change the location of the kingdoms. Now players will have infinite options and each adventure can play out in any number of ways. Players will even get to adjust how their character is introduced into each scenarios. Play as a lone wolf or build up an army and become a fierce warrior, the choice is up to the gamer.
Dynasty Warriors 8 Empires is an adventure game set in Ancient China. The game takes place on the battlefields and plays out like a combo-smashing third-person action game. The battles are enormous as players will fight hundreds of soldiers in the fight to rule China. Choose from 83 different characters and get ready for combat across 35 battlefields. Dynasty Warriors 8 Empires is set for release on February 27, 2015 and will be available for the following systems, Xbox One, Xbox 360, Playstation 4, Playstation 3, and PC.