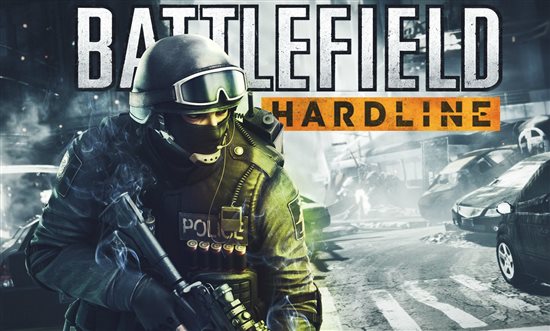 PlayStation Plus members prepare for war as Battlefield Hardline Multiplayer Beta opens today for PS4 and PS3.
Just hop on the PlayStation Store and start you download and you are on your way to some serious fun (availability times vary by region). The Multiplayer Beta is available from February 3rd to the 8th. The Beta includes three maps with specific modes tied to each map. Hotwire and conquest modes for the Dust Bowl, Hotwire mode for Downtown, and Heist mode on Bank job. Players will also get a crack at Hacker mode; similar to Commander mode in Battlefield 4, players control security cameras to spot enemies and specify areas on the battlefield to teammates to attack or defend. Battlefield 4 players are entitled to an exclusive tag for trying out the Hardline Beta, which they will receive in the next B4 patch.
Whether you cruise the streets in a muscle car in Hotwire mode, defend/rob a bank in Heist mode, or just play the classic conquest mode, developers want your feedback. Go to the Hardline forums and let them know what you like and what you could do without. Have fun and share your crazy experiences and videos with #BFHTopPlay and you might be featured on one of Battlefield's official channels.
Get out there and start making chaos. Official release is scheduled for March 17th.
Please follow me on Twitter for more PlayStation and gaming coverage: @lmrome3