No, this bundle that's just gone up for sale on GOG.com doesn't include a hard to see handheld from 1985, but it does include a bunch of neat games and movies- hence the 'game' and 'watch' title.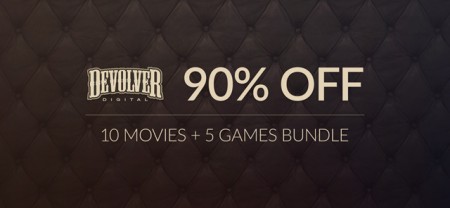 Like the graphic says, 10 movies and 5 games make up this bundle from GOG and Devolver Digital. And what a bundle it is as there's some good stuff to be had here, in both the game and the 'watch' part.  We actually just profiled a few of the best movies on GOG, but there are even more here, with some genuinely interesting flicks included.
Here's what you get in the pack:
Shadow Warrior – The Classic Complete edition, and 2013 reimagining, of the melee-heavy FPS series.
Hotline Miami – a maniacal, retro-styled top-down shooter that pits an armed psychopath (you) against the scum of the Miami criminal underground (your prey).
Burning Man: Beyond Black Rock – a GOG.com premiere, documentary about the most famous counter-culture festival in the world.
Motivational Growth – a slightly peculiar feature film arguing the real importance of getting "out there" before you get too moldy.
Pixel Poetry – a documentary surrounding the ongoing video game debate and ever-present question: are video games art?
Super Game Jam – five short films, five short games. A documentary series following each of five developer teams in one 48-hour game jam, including a playable version of each title.
The promo will also include the two first Serious Sam titles, as well as the movies: Good Game, Austin High, The Basement,Stream Dream, Mars, and One Couch at a Time.
Not too shabby, eh? The deal is live right now on GOG.com and, according to the press release, represents a new deal format to the download service. Whether we'll see more deals in this style is something of an unknown, though from that it certainly seems like we might should it sell well enough.
The Devlover Digital Game and Watch Bundle will cost you $13.75 USD and will be available till February 3rd at 10:59am GMT. You can grab a download for yourself by clicking here.