Dark Horse's summation of all things Legend of Zelda scores big in 2014.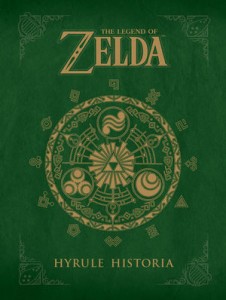 Released almost two years ago (February 2013), The Legend of Zelda: Hyrule Historia just keeps on trucking and racking up sales.
Apparently fans just can't get enough of the book as, in its second year on the market, it's became the biggest seller on Diamond Comics Distribution's best sellers list. The book hit 'number one' in the US market, and cleaned up in the UK, China, Italy, Spain, and Canada this past year.
Hyrule Historia is no stranger to 'best sellers' lists either, since the tome also placed on the New York Times best sellers list and came in at number one on the Wall Street Journal's list as well as on the Nielsen BookScan chart in its launch month.
So, needless to say at this point, if you're a Legend of Zelda fan it'd probably be a good idea for you to check this one out. Copies are still very much available via major books stores (Barnes and Noble, Amazon…) as well as local comics shops and specialty retailers like Things From Another World.
The book could become an even hotter commodity in the next year too, as Nintendo's hotly anticipated next installment of the Legend of Zelda series is expected to hit the Wii U some time in 2015.