The Holiday Season means lots of different things to just about everybody, but here at BG most of our best memories come from one of our favorite hobbies.
So over the Christmas holiday, a few of us here on the site got to thinking and reminiscing about some of the best times that we've had on holiday break. Shock and surprise, most of those memories invariably involved gaming in one way or another.
From games to hardware, we all have some awesome memory files tucked away in our personal hard drives about getting and playing games on Christmas. So without further ado, and while you presumably are taking a short break from doing exactly what I just described this holiday weekend, here are some of our favorite memories.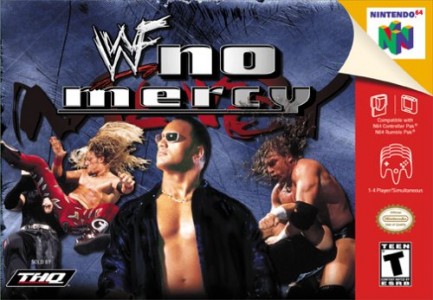 Lisa – US Staff Writer
This is actually an embarrassing memory as well as a fond one. When I was about 13, I was super into wrestling and not the real kind. I loved WWF (as it was known at the time) and begged for the N64 WWF No Mercy game. In my household this was a big deal as my parents were fairly strict about violence in video games. On Christmas morning when I opened that present,  I had a freak out that rivaled the N64 kid. I've received many video game related gifts over the years, but this one moment sticks in my mind. Perhaps it was the amazement that my parents bought me this game combined with the general excitement of owning it, but it truly is one of the highlights of Christmas video game gifts.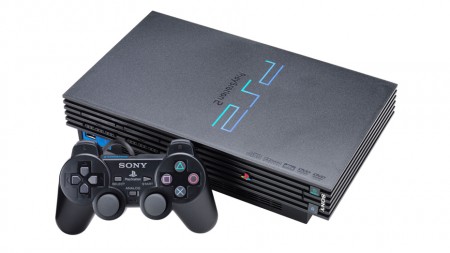 Nadia – Canadian Staff Writer
One of my favourite holiday memories was back in 2004. That was the christmas when I had gotten my first video game system: PS2. I was so excited to receive that gift and to go on my own journey when it came to games, and not having to share with anyone. 2004 was the start of many fond gaming memories.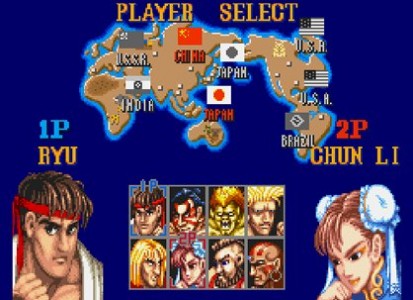 Rick B – US Staff Writer
This just made my new favorite holiday gaming memory. As I was texting my mother to recall a funny memory wherein I got a Super Nintendo for Xmas. This is the text exchange:

me – Hey mom, help me remember. Did we get an Atari or a Super Nintendo back in the day for xmas.

mom – why

me – because I am writing an article on a favorite holiday gaming memory. I recall getting an Atari back in the day, was that on Xmas?

mom – no, I got you a super nintendo. I remember because it came with a game, super street marvel fighter or something like that.

me – hmmmmmm, sounds fishy

mom – No, I remember because we played all morning and I kicked your ass with the girl who had the super kick.

me – Sure you did mom.

mom – No I did. She was Asian and she had the super kick.

me – mom, stop being racist

mom – SHUT UP

Jason – Editor-in-Chief
I've got a pretty long history with video games in general, so there are a ton of memories that jumped out when I tried to think of something to contribute to this group article. The joy of opening a brand new and just bought Sega Genesis (which also coincided with my family's first Christmas in a new home) was an awesome one. So was cracking open that NES set that included Track and Field, Duck Hunt, and the legendary game that would become one of my all-time faves- Super Mario Bros. That was a heck of a day playing SMB into the late night  and I still marvel at my parents for letting me play that long.

I also have very fond memories of ripping open the Turbo Express at Christmas. Being able to play TurboGrafx 16 games (one of my favorite consoles) on the go was a highlight- and it even had a (sold separately) TV tuner! Even with all that though, there's one set of memories that stands out to the extreme for the sheer fun of it all.

My buddies and I used to get together on the last weekend of Christmas break and have a massive game tourney that included as many head-to-head games as we could come up with. We called it the 'Weekend of Pain' (since school started again the following week) and we'd include fighting games like Street Fighter II, World Heroes, and Mortal Kombat, plus the likes of Mario Kart and even oddball titles like Metal Warriors (which had an awesome vs mode).

All of the above was played in local 'couch' mode of course, and that was the majority of the fun. Playing games online can't hold a candle to being all together in the same place with your friends and being able to verbally abuse one another in person. We held these pretty much every year, through grade school and right up till the end of high school, and chose a grand champion for every one. To this day, the series of Weekend of Pain (dinner and tournament) 'events' that we had are still my absolute favorite holiday gaming memories- and I doubt very much that anything down the line will supplant them.
So there you have it, our Holiday Gaming Memories. But enough of our reminiscing, what are your thoughts out there in video game land? Do you have a favorite memory that you like to recall around this time of year? Something that brings a warm and fuzzy feeling to your heart? A thought that pops up in your noggin and makes you want to turn back the wheel of time?
Feel free to share some below, we'd love to read 'em!