RPG fans who have developer Zojoi's recent relaunch of Shadowgate are in for a treat this weekend; a special two pack of free downloads including the original game, and a copy of Déjà Vu: A Nightmare Comes True.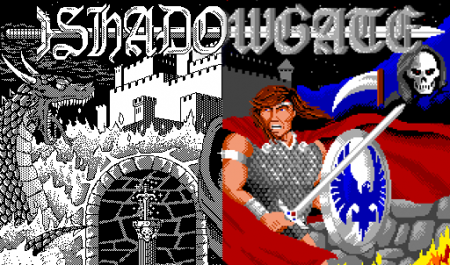 Both classic games started life as MacVenture titles back in the late 80s, before being ported to the NES. If you're a fan, then chances are that you know that Shadowgate has been reborn as an uber-tough modern Mac and PC title, with all the trimmings you'd expect. Déjà Vu though, had seeming been forgotten about, till now.
The game casts players as rough and tumble ex-boxer Ace Harding, who's taken up a life as a Private Detective. Left for dead in a bathroom stall of all places, Ace is sans memory and framed for a murder. It's not a great place for him to be, but with a little sleuthing (and a lot of running from the cops and everyone who's out to kill him), Ace needs to figure out just what happened and catch the bad guy.
The coolest thing here is that gamers who have a copy of modern Shadowgate not only get the original and Déjà Vu, they also get both versions of those classic titles- and I'm not talking about the NES editions. You'll be treated to both the 128k Mac and the Apple IIgs versions. Now that's old school.
If you don't have Shadowgate already, but want to get in on the nostalgic fun, the game will be on sale this weekend on Steam, starting on the 22nd. For right now, the title is available for the price of $19.99 USD.