343's collection of all things Master Chief is an impressive box set of games, but it's also a semi-broken online experience (though the developer is fighting to fix that).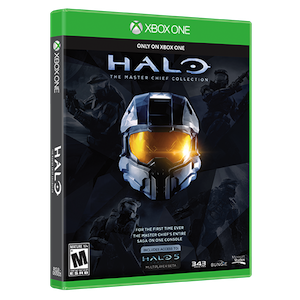 Is every game that launches with a significant amount of online play doomed to have 'issues'? It looks that way as, following up on the near disastrous launch of the newest World of Warcraft expansion, 343 Industries' Halo: Master Chief Collection is running into all sorts of problems with online matchmaking and play in general.
To be fair, the offline portions of the game (the campaigns for all four Halo games included in the box) work fine, but it's that online multiplayer that's giving the developer and fans alike some serious headaches. One of the main draws to Halo for many, the multiplayer has been basically stumbling since the game(s) launch last week. Now the company believes they've identified the issue and has a fix on the way. First though, there's going to be a little bit of discomfort in the way of playlists.
The Team Hardcore, Rumble Pit, Halo 4 and SWAT playlists have been pulled from the game- temporarily. 343 believes the problems all stem from matchmaking trouble and that those playlists are to blame. Executive producer Dan Ayoub has gone on record saying that he believes the company is close to a fix that should take care of all matchmaking woes, and is working "day and night" on it.
So stay tuned Master Chief fans, your multiplayer pains should be subsiding sometime very soon.
Source: MCV