The PlayStation company has designs on the US cable TV market and PlayStation Vue is an incredibly aggressive first step.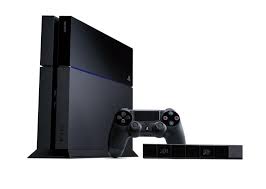 This kind of came out of nowhere in a way. Sure it's pretty common knowledge that two-thirds of the big three have a driving passion to graft 'entertainment' possibilities onto their video game consoles (or is that an unwanted label these days?), but this isn's some half-way proposition or semi-well thought out initiative here, this is full on cable TV through your PS3 or 4 (or iPad), without need of an actual cable TV subscription.
So far, Sony has a robust set of channels signed up for their service including Fox, CBS, NBC and lost more. All together the lineup comes to around 70 stations, which might be low by cable provider standards, but is pretty terrific for something like this. Noticeably absent though are the Turner and Disney owned networks like Cartoon Network, the Disney Channel and more. The reasoning is crystal clear in the case of Turner as the company owns a good deal of cable providers, so they're probably not all that interested in joining Sony's platform.
They're probably not too happy with the pricing structure either since the service will be provided at a monthly cost, and not have any contracts or lengthy subscriptions. Also worth mentioning is that the service will come with an on-demand system where you can view programs for up to three days after airing and a kind of DVR functionality in that you'll be able to save individual episodes of shows for 28 days (anyone else just think of rage-zombies?).
PlayStation Vue launches in the US in quarter 1 (winter) 2015 on the PS4 and PS3, and is scheduled to hit the iPad just after.
Source: MCV