The Blue Blur takes the spotlight in a packed week on the Nintendo Download.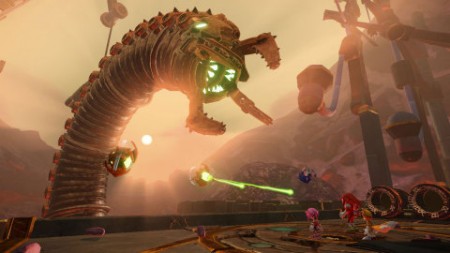 The Wii U (and 3DS) exclusive Sonic Boom is probably the biggest Nintendo-specific game out this week on the eShop, but it's certainly not alone in what's a loaded day for games on Nintendo's Wii U and 3DS.
Aside from Sonic, LEGO Batman 3: Beyond Gotham makes it's superhero-filled debut, as well as the new TMNT title, Teenage Mutant Ninja Turtles: Danger of the Ooze, and Tetris Ultimate, which is the latest re-envisioning of the classic puzzler.
Even the Virtual Console is busy with the release of the GameBoy Advance's Mario Kart: Super Circuit. Big day for Nintendo fans, so bust out that Nintendo eShop credit and get to downloading.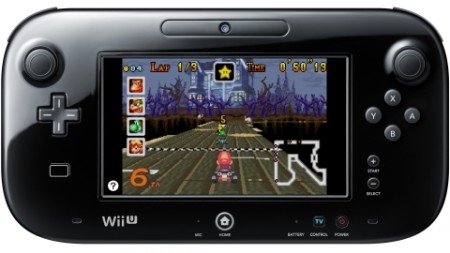 Nintendo eShop Sales
Also new this week:
In addition to video games available at retail stores, Nintendo also offers a variety of content that people can download directly to their systems. Nintendo adds new games weekly to the Nintendo eShop on the Wii U console and the Nintendo 3DS family of systems, the Nintendo DSi™ Shop for the Nintendo DSi system and the Wii™ Shop Channel for the Wii console.
The Nintendo eShop is a cash-based service that features a wide variety of content, including new and classic games, applications and demos. Users can add money to their account balances by using a credit card or purchasing a Nintendo eShop Card at a retail store and entering the code from the card. All funds from one card must be loaded in the Nintendo eShop on either Wii U or the Nintendo 3DS family of systems, but can be used in either Nintendo eShop if the systems are linked to a single Nintendo Network account.
The Wii Shop Channel offers games and applications and uses Wii Points™, which can be purchased via the Wii Shop Channel. The Nintendo DSi Shop offers games and applications and uses Nintendo DSi Points™, which can be purchased in the Nintendo DSi Shop.
Remember that Wii U, Wii, Nintendo 3DS, Nintendo 3DS XL, Nintendo 2DS and Nintendo DSi feature parental controls that let adults manage some of the content their children can access. For more information about this and other features, visit http://www.nintendo.com/wiiu orhttp://www.nintendo.com/3ds.