BioWare is hinting that the complete Mass Effect trilogy might be on the way to the new-gen consoles. It's a Mass Effect Day miracle!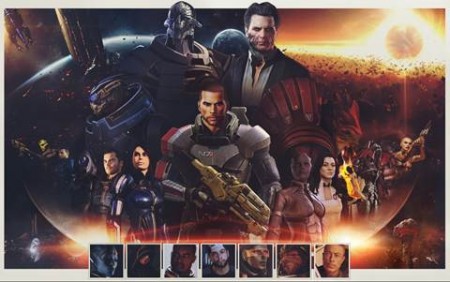 Just in case you have no idea what I'm talking about- today is November 7th. N7 was the name of the ship Shepard commanded in Mass Effect, hence Mass Effect Day is N7, or November 7th. Not the biggest holiday on the world I grant you, but it's kind of neat.
And just in time for N7, BioWare has begun hinting around that a Mass Effect collection just might be coming to the Xbox One and PS4. As for the evidence; BioWare Edmonton and Montreal chief Aaryn Flynn was talking all about remakes on NeoGAF and spoke about the most fan-requested features that a set of remakes would have. He even went so far as to say that BioWare would not be going back and changing ME1 so that it played more like ME3, since there are some fans who prefer the former over the latter.
Further, Flynn tweeted a message out about this auspicious day, celebrating it, but also saying that the company had "no news about the Mass Effect Trilogy coming to new consoles". Why is that a positive sign? Because he then tweeted that when they do, they'll "share ASAP". That sounds pretty darn positive to me.
So there you have it ME faithful. There might be some nice little news regarding a trilogy pack on the way some time soon- hopefully followed up by the announcement of a fourth game in the series.
Source: MCV