Jason Hawronsky was born in North Dakota and moved to Texas when he was five years old. Jason lived in Texas until he graduated high school, and eventually moved to Germany on a congressional scholarship for a few years. His hobbies include gaming of all kinds, sports– Specifically hockey being his love and joy, work, cooking, and finding things to do with his friends and family.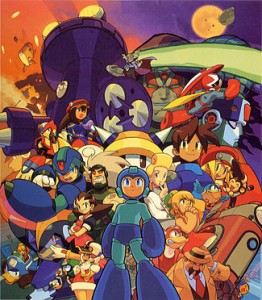 He is also the founder and owner of Jasco Games, and had started the company when he was 13 years old. The company had started as a retail shop that sold Games Workshop products out of a games room located in their house. As the years passed, they managed to expand their hobby shop from selling Warhammer products, to anime and trading card games like Magic and Yu-Gi-Oh!
In his sophomore year of high school Jason Hawronsky opened up a 3,000 square foot shop in a shopping centre at 2240 Morris Road in Flower Mound Texas (a suburb of Dallas).
Jason said that the Mega Man board game was a dream come true, and shared how he came up with the idea. "I came up with the idea while sleeping on a vacation in New York. I was at a Best Western, woke up in the middle of the night, wrote down the rules and concepts for a Mega Man board game, and then went back to sleep."
Jason also added in that there are pictures of his original concepts from the dream floating around on the internet, and expressed how long he has been a fan of the Mega Man series. "I have been a fan of Mega Man since I was young and my best friend is probably the most fanatical Mega Man fan I know. That also had some influence on my knowledge for the Blue Bomber."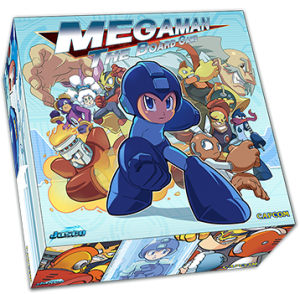 He then explained how the game is played.
"Mega Man: The Board Game is a very unique multi-player game. All of the players at the table control Mega Man, or another protagonist while the rest of the players work against you as Dr. Wily's minions."
Jason also went on to explain, that the game was designed to implement all of the major aspects of the original video games. Power up after defeating robot masters, gaining weapon energy and power up's as you go, and blasting, jumping, and maneuvering your way through the stages.
Those interested can check out their social media, websites, and kickstarter page to see a more complete rule set of the game.
Jason says that handling a property that is delicate and beloved is a huge responsibility. Especially when it comes to the fans.
"All of the Mega Man fans have a certain standard for us and for Capcom, and through that we have learned how to best communicate with those passionate fans and to listen to their feedback."
Licensing issues were also discussed considering that Mega Man is the property of Capcom, and there were a few things that Jason and his team at Jasco Games had to do in order to make sure that the project goes smoothly. "When I came up with the rules for the board game, we had not yet begun talking to Capcom about licensing," he began.
"About a year down the road, we approached Capcom about Mega Man and Darkstalkers to produce for our games and we happened to have some awesome contacts that helped us through every step of the licensing process."
Jason then shared that the biggest challenge throughout the project has been making sure, everything the company does is as good or better than the requirements Capcom puts on them for sculpting, graphics, story, and all components of production. He says, that this can be a challenge, and slows things down slightly but in the end he and his team over at Jasco Games have collaborated to make an amazing final product, for all to enjoy.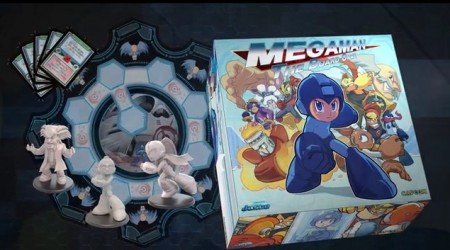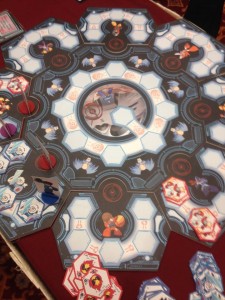 The Mega Man board game has an expected release in 2015 (during the first quarter of the year) as long as there are no further delays from approvals, production, or Chinese New Year. Currently the game is in its "engineering stage" this means that the game is in the hands of the manufacturer, and specialists are working to make sure that every part of the game meets the company's standards.
Jason mentioned that this process is the final step before final production and then the game will be in their hands in about 60 days.
When asked who was his favourite character from the Megaman series, he said that his favourite character changes every time. "I really like Rock obviously, but Proto, Bass, Roll and others all have a special connection too. So my current feeling is, I really like Roll because her miniature for our game looks outstanding and I can't stop thinking about having those on my desk when they are all done," he says.
The board game started its development four years ago, and will be completed in the next few weeks. In total it took about four years from start to finish.
Going forward this is what Jason hopes the game will bring to players. "I hope the game allows players to have the fun of playing Mega Man with their friends and family. This is really the first time fans can play with each other in a group setting. I hope people really get to be immersed in this new format."
Special thanks to Jason Hawronsky for talking about his game with me.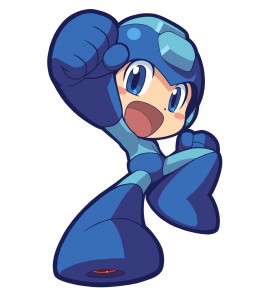 Kickstarter project page:
https://www.kickstarter.com/projects/1821440755/mega-mantm-the-board-game
Facebook:
https://www.facebook.com/MegaManTheBoardGame
Jasco Games:
As a side note Jasco games has their next project coming to kickstarter on Halloween and the premise of the game, is that it's a post apocalyptic table top game, called: Dead Meat(TM): Quarantine Zone America.