If you're in London this weekend for the MCM London Comic Con, then you'll be able to spend some quality time with Ubisoft's latest.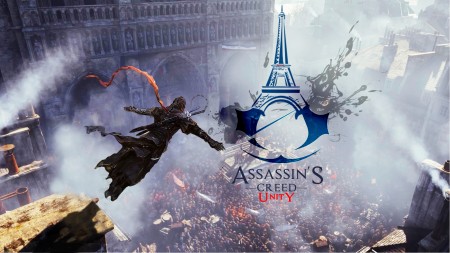 Comic Con's have become a hotbed of gaming debuts and announcements and this year's MCM London Comic Con has a pretty nice gameplay opportunity with Assassin's Creed Unity. Easily one of the most hotly anticipated games of this coming holiday season, gamers will be able to get hands-on with Unity today through this Sunday (the 26th) on the show floor.
As to what you'll be playing through, you'll be able to check out the improvements to the parkour and combat systems as well as explore the famed cathedral at Notre Dame. Then there's the assassination. Players wil be able to stalk and remove from this mortal coil none other than Templar henchman Sivert. And as usual with AC titles, just how you do that is entirely up to you.
If you can't make it to the Con, you don't have all that long to wait anyway as Assassin's Creed Unity arrives on consoles and the PC on November 11th.