Those waiting for their yearly iPad upgrade have a brand new iPad Air and iPad Mini to think about.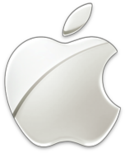 If you're looking for huge upgrade to the already existing iPad line that the Cupertino, CA company sports, well, you might want to come back next year. After the announcement and subsequent launch of the new iPhone 6 and 6+ last month, it seems that Apple has kind of given innovating new features on the iPad a year off and instead focused on making what's there already just a fair bit better.
The iPad Air 2 comes packed with an A8X processor, which means it's roughly 40% faster than the original Air model, and is 18% thinner than its forebear as well. That's kind of staggering in and of itself considering the iPad Air was already incredibly light (hence the name). The alterations to the processor also mean that gaming (and doing general… stuff) will be snappier and run smoother on the Air 2, which is always a good thing- not groundbreaking, but good nonetheless.
As for the iPad Mini 3, well, it's a push. Nothing has changed save the touch ID sensor (which the Air 2 also sports). No really, nothing. The little iPad is staying put and that's got to be a sign that the Mini might be soon relegated to back-burner status for the company (if it hasn't been already).
Past the two iPads, Apple also revealed a new iMac that boasts a 5120×2880 5k screen and quad core Intel i5 3.5GHz processor. The new Apple PC also houses 8gigs of RAM and an AMD R9 M290X GPU under the hood, which basically means it's a bit of a beast. You can also look forward to seeing a new Mac Mini at retail, which like the iPad Mini, doesn't have a ton of newness, but is still the smallest and cheapest option for those looking to put a Mac on their desks.