A pair of big announcements hit this week for the forthcoming Mortal Kombat X from developer NetherRealm. Not only is original four-armed menace Goro confirmed for the game, but fans've now got a definite date to look forward to for the game too.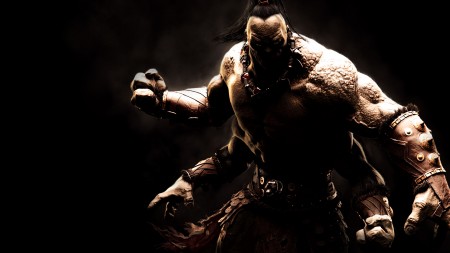 More graphically intensive, gore-filed, darker, and generally more brutal (a word we have a soft spot for here at BG) than maybe any other MK title in the franchise's history (think about that one for a second) MKX is so far doing everything right for both fans and critics. Simply put, the game just looks flat-out terrific at this point and, if you're a fan, I doubt this is one fighting game that you're not looking forward to.
Now Warner Bros and NetherRealm have taken the wraps off yet another classic kombatant that'll be appearing with Goro. Sorcerer Shang Tsung's original bodyguard and hired goon, Goro hasn't appeared in a game in about 8 years, but will be in MKX… if you pre-order.
Yep, the big guy will be an exclusive fighter to temp you into laying down some cash before the game's official release date. So far, we know that he'll be exclusive to a 'UK retailer' that hasn't been officially announced yet, and he will be available via GameStop. If any other business will be getting in on this deal, it has yet to be seen, though it looks like it could be a limited deal as of now.
As to when you'll be able to play Mortal Kombat X, look for it to (repeatedly) stab the Xbox One, PS4, Xbox 360, PS3, and the PC on April 14th, 2015.