Pictures of new figures, screens from the game, and more info about the newest Skylanders title all came out this past week at the SDCC.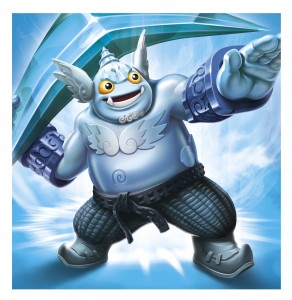 If you're a Skylanders fan, chances are you can't wait to get your hands on the new game this Fall, and all the new Skylanders that go along with it. Activision and developer Toys for Bob showed off plenty of new elements at SDCC last week including new characters, some new enemies imprisoned by the Trap Team, and the Dark Edition in packaged form which will include a bunch more than the standard packs.
Check out the Dark Editions of Food Fight, Wildfire, Snapshot, and Gusto below in the gallery along with plenty more from the game. Skylanders Trap Team launches on the Xbox One, PS4, PS3, Xbox 360, Wii U, and the 3DS this Fall.