A brand new art tome to celebrate one of the most popular RPG series' in modern gaming is on the way.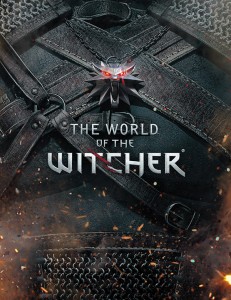 It won't be long before there's a new Witcher game resting comfortably in disc drives and on hard disc's everywhere as The Witcher 3: Wild Hunt is inbound for 2015. Big fans of the series that Geralt built  should also be happy to learn that they will be treated to something very cool indeed in the form of The World of The Witcher.
"Dark Horse is very enthusiastic about expanding our collaboration CD Projekt Red on The World of The Witcher," notes Nick McWhorter, Vice President of Media Licensing at Dark Horse Comics.  "This book is a perfect way for fans to take a deep dive into the vast and compelling lore they have created with The Witcher franchise, whether they are longtime followers of the games and novels or are being introduced this world for the first time."

"The World of the Witcher is really unique, as it's the first successful attempt of creating such a comprehensive compendium about the Witcher series of games and beyond," said Rafał Jaki, Franchise Director, CD PROJEKT RED. "I'm sure gamers and fans of the universum will have tons of fun reading it," added Jaki.
This hardbound compendium contains "never before published original art from each Witcher game" as well as information on the characters, locations, monsters, and weapons that make this series so unique. The World of The Witcher should be on store shelves this February the 24th, which is day and date with the release of the third game itself. Needless to say, if you're a Witcher fan, that's a day to try and, shall we say, shift some priorities around?