Nintendo has said that there will be a new character reveal for Super Smash Bros Monday, July 14th, 7:00 AM.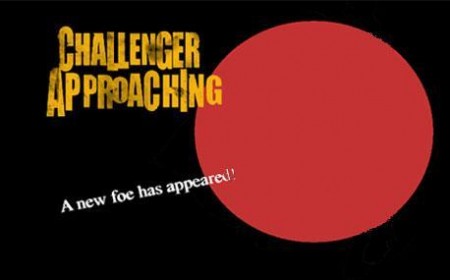 So who could this character possibly be? If Nintendo is making an announcement for it, and live-streaming the reveal, then it's probably a rather popular character, one that many fans have been asking for; they wouldn't be doing something like this for just anyone. Normally I would say Ness, due to the fact that this July marks Mother's 25th anniversary, but Sakurai said it will be a "new challenger". Taking a stab in the dark it could be Ninten, despite basically being the same as Ness. Nintendo is no stranger to adding very similar characters in Smash; be it Dr. Mario, Wolf O'DOnnell, Falco, Pichu, and others, they have a history of making outright clones and ones that are practically identical in the way they fight.
Another possibility is a Star Fox reveal, most likely Falco. Star Fox 64 was released in North America July 1st, 1997. That said I'm leaning more towards the possibility of Ninten, as the 25th anniversary of Mother is a pretty momentous milestone for both fans and Nintendo alike. The 33rd anniversary of Donkey Kong has also occurred this month, so maybe an appearance from Dixie Kong, Cranky Kong or King K. Rool is a possibility. Dark Pit is a candidate as well, due to his appearance in the Palutena trailer, and the fact that Kid Icarus came out in July 1987, marking its 26th anniversary. It's anyone's guess really, but speculation for a new character is always fun. Who do you think will make an appearance on Monday? Leave a comment in the section below and share your thoughts.